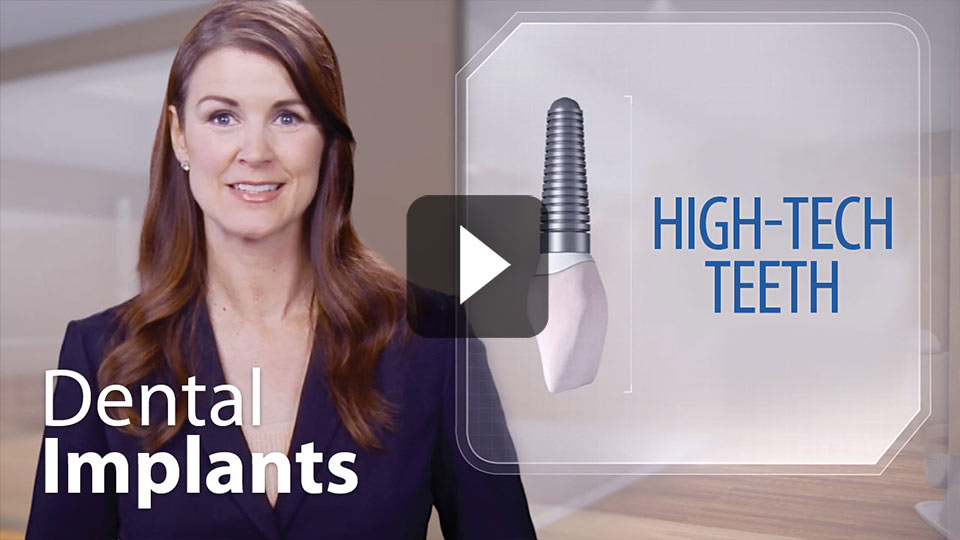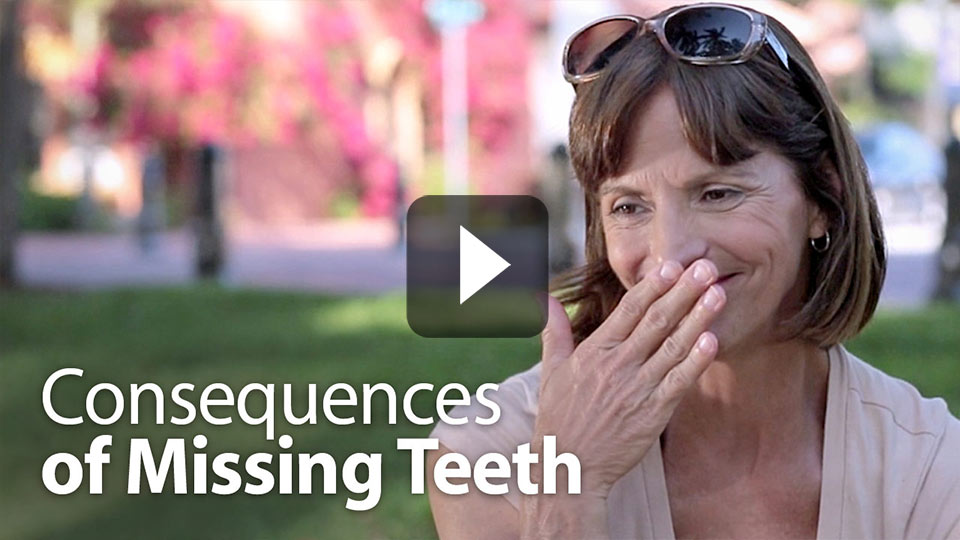 Missing teeth and loose dentures or partials make people avoid social settings because they are to self conscious about their appearance or denture slippage. We have all seen America's Funniest Home Videos of people with denture trouble at the worst possible times!
Missing teeth and loose dentures or partials drastically reduce your ability to chew! Your chewing ability goes down 90%, so you can't eat the foods you enjoy!
A dental implant is a replacement tooth root. Like the original tooth root, the dental implant stays comfortably secure within the jaw bone. Dental implants can be used individually to replace a single tooth or in groups to support multiple teeth, even all of the upper or lower teeth.
Patients of Dr. Glor's have called them lifesavers and miraculous. These patients can eat, laugh and speak without sore spots or the embarrassment of slippage.
Dr. Glor is board certified in dental implantology. He has had extensive training in placing implants and designing the replacement teeth. This means you don't have to go running all over Lorain county to different offices for care, treatment or appointments. While implantology in not a recognized specialty yet, Dr. Glor and his team are very proud of this high honor. Congratulations to Dr. Glor and his team!
Read More: Teeth Implants Wellington, Ohio | Dental Implants Wellington, Ohio